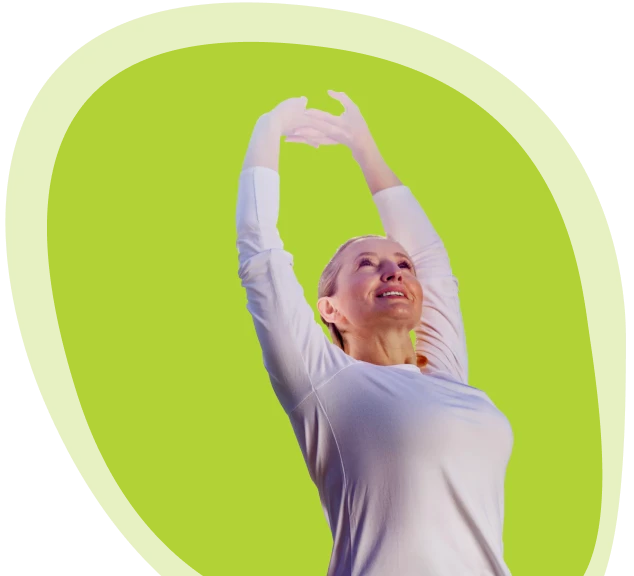 Don't let your pain
stop you
Discover how physical therapy can get you back to doing the things you love most
Make appointment
Why are we different?
The Center for Physical Medicine and Rehabilitation Physiatrist and Aesthetics is based on several basic principles that also distinguish us from other health institutions of this type.
Without waiting
We respect your time! At the Physiatrist and Aesthetics Center, you will never waste time waiting, but you will always be admitted on time, and you will start the therapy immediately. Whether you need a consultation with a specialist or a specific treatment, you will not wait for our team.
One physiotherapist - one patient
In our center, every patient receives the maximum attention and commitment of our professional staff. Each physiotherapist works exclusively with one patient at the scheduled time so that he can best implement the necessary therapy.
A combination of manual and apparatus techniques
Our rehabilitation program combines kinesitherapy with non-invasive specialized manual techniques, as well as modalities of physical therapy with the help of the latest generation of world-famous manufacturers. With this individual approach, we guarantee successful treatment.
Health and beauty
The modern pace of life filled with stress imposes numerous obligations on us. By taking care of your health and beauty, we give you the opportunity to get away from the daily hustle and bustle and relax your body and mind, because the better you feel inside, the better you will look outside.
20/07/2018

Miloš Paunović

Discus hernia involves degenerative changes in the disc itself, as well as other structures of the spinal column: bone elements and ligament structure. Due to weaknesses in the prevertebral and stomach ...
Milica Hešik
ince March, I have been coming to training at F&E and the results are more than visible, I don't have so many problems with posture, I feel much stronger and in better condition. I really like coming to trainings (I would say hello and praise Natalia)!!! ps. Natalia didn't made me write this.
Branislava Ercegovac
Professional approach to examination and provision of adequate therapy. Pleasant staff with a pleasant atmosphere.
Filip Surdučki
I would like to give thanks to Miloš, who solved the problem of my injured thumb on my right hand. I suffered from the injury from February 2017 to September 2017. Within two appointments, Miloš helped me to be able to use my hand (finger) normally.
Ralica Balakova
I want to thank everyone for their efforts and dedication, in order to help me as a patient. Big kudos for the expertise, you are wonderful!!!