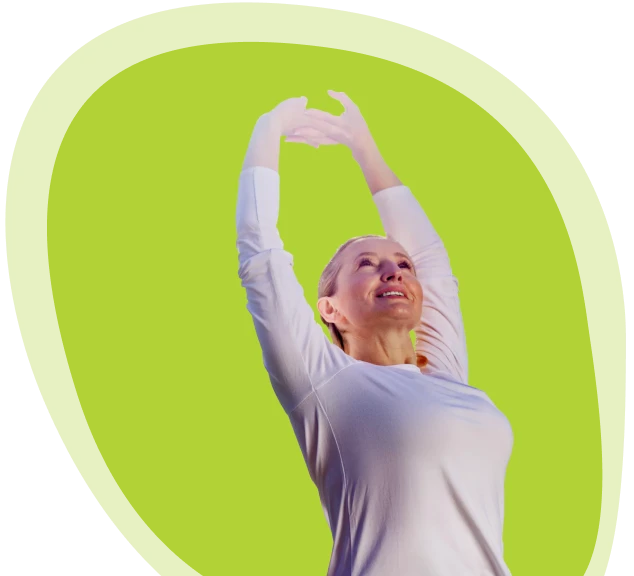 Don't let your pain
stop you
Discover how physical therapy can get you back to doing the things you love most
Make appointment
Why are we different?
The Center for Physical Medicine and Rehabilitation Physiatrist and Aesthetics is based on several basic principles that also distinguish us from other health institutions of this type.
Without waiting
We respect your time! At the Physiatrist and Aesthetics Center, you will never waste time waiting, but you will always be admitted on time, and you will start the therapy immediately. Whether you need a consultation with a specialist or a specific treatment, you will not wait for our team.
One physiotherapist - one patient
In our center, every patient receives the maximum attention and commitment of our professional staff. Each physiotherapist works exclusively with one patient at the scheduled time so that he can best implement the necessary therapy.
A combination of manual and apparatus techniques
Our rehabilitation program combines kinesitherapy with non-invasive specialized manual techniques, as well as modalities of physical therapy with the help of the latest generation of world-famous manufacturers. With this individual approach, we guarantee successful treatment.
Health and beauty
The modern pace of life filled with stress imposes numerous obligations on us. By taking care of your health and beauty, we give you the opportunity to get away from the daily hustle and bustle and relax your body and mind, because the better you feel inside, the better you will look outside.
16/04/2021

Miloš Paunović

Možda ćete na prvu pomisliti – ja nisam profesionalni sportista i meni fizioterapeut ne treba. Međutim, benefiti koje može da vam pruži stručno lice tokom terapije, vežbi, treninga, prevazilaze ciljeve ...
Milica Hešik
From March I'm coming to train in F&E and the results are i više nego vidljivi, nemam toliko problema sa držanjem, osećam se mnogo snažnije i u boljoj sam kondiciji. Mnogo volim da dolazim na treninge (pozdravila bi i pohvalila Nataliju)!!! ps. Natalija me nije naterala da ovo napišem.
Branislava Ercegovac
Profesionalan pristup pri pregledu i pružanju adekvatne terapije. Prijatno osoblje uz prijatnu atmosferu za sve pohvale.
Filip Surdučki
Želeo bih da pohvalim gospodina Miloša, koji mi je rešio problem povređenog ručnog palca desne ruke. Povredu sam vukao od ferbruara 2017 do septembra 2017. U roku od dva termina Miloš mi je pomogao da mogu hormalno da koristim ruku (prst)
Ralica Balakova
Želim da se zahvalim svima na uloženom trudu i posvećenosti, u cilju da se meni kao pacijentu pomogne. Velika pohvala za stručnost, divni ste!!!